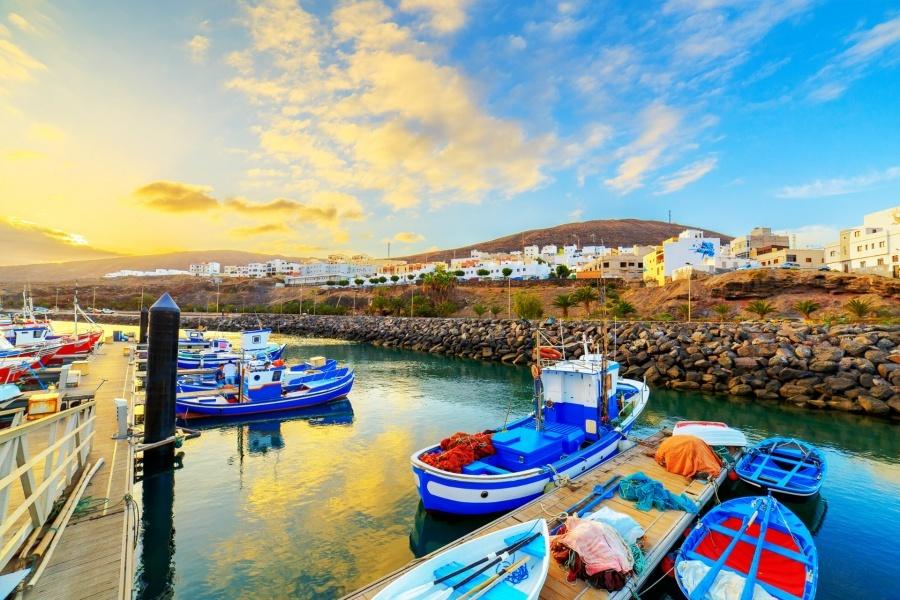 Millions of tourists flock the Canary Islands every year to experience its clear, warm waters, spectacular sights and the overall island life. Tenerife, Gran Canaria, Lanzarote and Fuerteventura are the four major islands where most visitors go to.
Most of the time, travellers only get to visit one island each trip. With an area of almost 7,500 square kilometres, it gets a bit tricky to visit even just two islands per holiday. Although there are now a few ferries that can take you from one island to the other, the routes and schedules are limited. But we have come bearing great news! You can now take a ferry from Lanzarote to Fuerteventura and vice versa every day!
Read on as we list down all you need to know about Ferry Lanzarote Fuerteventura!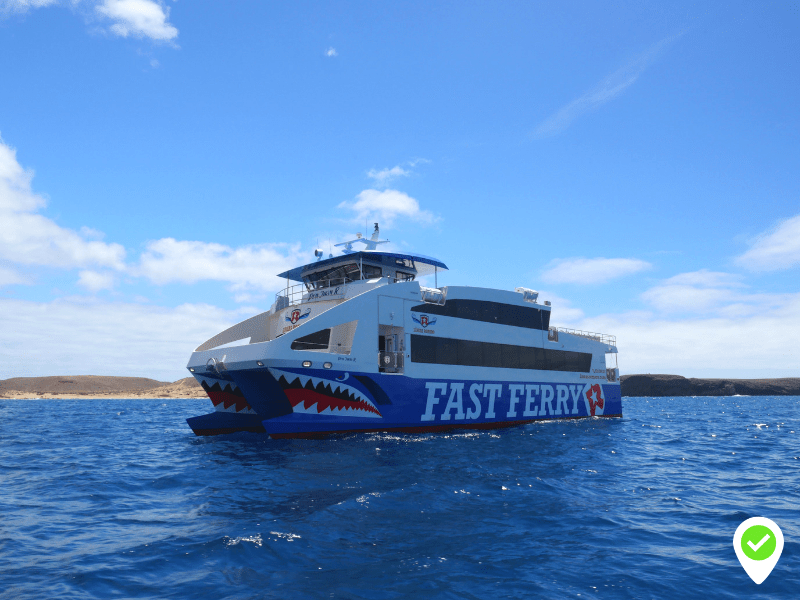 The Playa Blanca Fuerteventura Route
Ever wanted to visit the whole of Canary Islands? Good news is you can visit two in just one trip. Starting on the 1st of May, there will now be three fast boats that will ferry from Lanzarote to Fuerteventura. We have partnered with Lineas Romero who recently added a brand new boat to their fleet, built especially for the Playa Blanca Fuerteventura route.
The Don Juan ferry from Lanzarote to Fuerteventura is 30 meters long and 9 meters wide and has a capacity of 340 passengers. This is Lineas Romero's biggest one yet and is specifically designed for tourists, taking into priority the comfort of its passengers. This means no cars are allowed on board so it can accommodate more passengers. This is perfect for tourists who don't really plan on taking a car to Fuerteventura. The company's two other boats, the El Graciosero and Princess Ico will also be transporting passengers to the same route.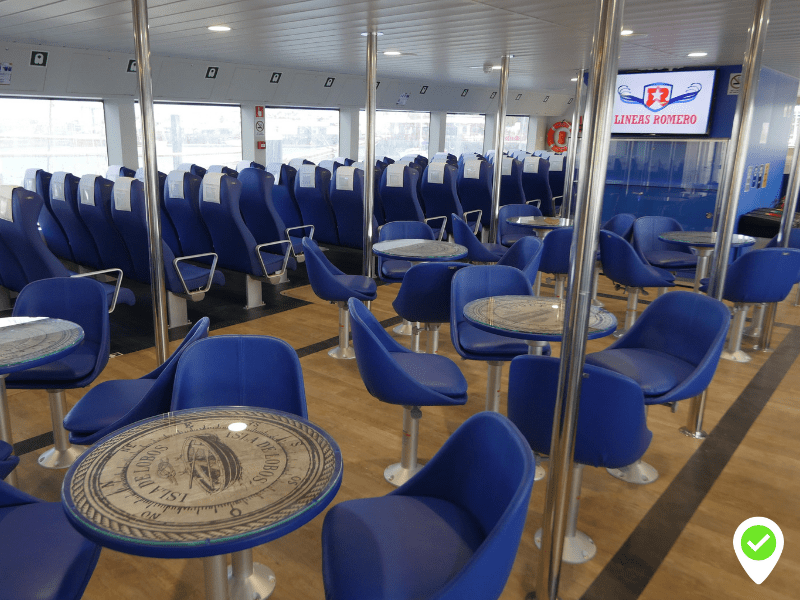 If, however, you do want to bring your car on a ferry Fuerteventura, there are other options like Fred Olsen or the Naviera Armas. If you're planning on bringing a car rental, make sure you check with your rental company. Most car hire companies indicate in their terms and conditions that you can't take their cars off the island they were rented from. Also keep in mind that these ferries are more for residents with cars and delivery vehicles, which aren't as pleasant as the ferry Fuerteventura Lanzarote trip that Lineas Romeo offers.
TravelOn World offers the best price on the island for these ferry Fuerteventura trips. Direct tickets can be purchased from us, which come with a free bus pickup and drop-off at your accommodation. Once you book through travelon.world, you are guaranteed a secure booking and you will get your vouchers in an instant. Our world-class customer service staff will also be available to help you out with your concerns. So if you need transport from Lanzarote to Fuerteventura, you can get tickets hassle-free.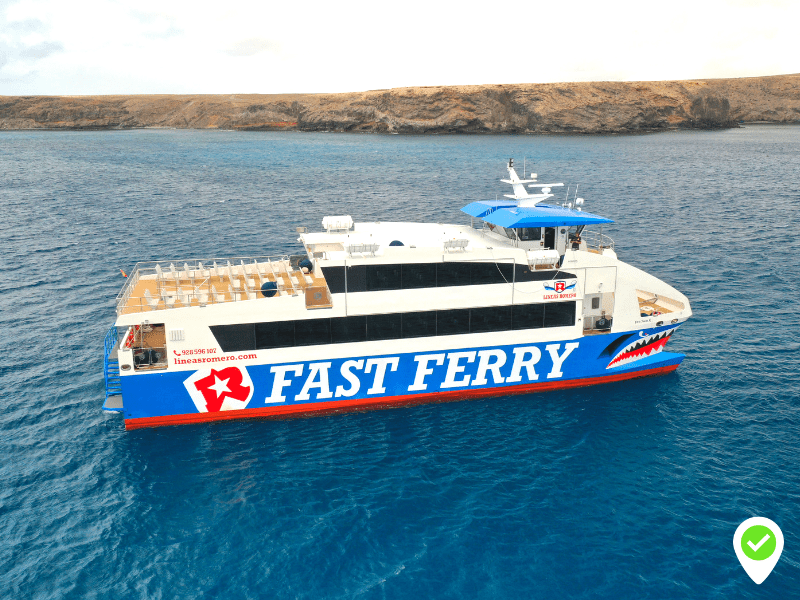 Ferry from Lanzarote to Fuerteventura Schedules
It's now much easier to take the ferry from Lanzarote to Fuerteventura because these ferries ply the Playa Blanca Fuerteventura route frequently. There are seven timeslots to and from Fuerteventura daily except Sundays, as there are only four on that day.
The first boat from Playa Blanca, Lanzarote leaves at 8 in the morning and gets to Corralejo Fuerteventura at 8:45 while the last trip from Fuerteventura to Lanzarote leaves at 19:00 daily. Here's the rest of the schedule throughout the day:
From Playa Blanca, Lanzarote:
8:00 Mondays to Saturdays
9:30 Daily
10:30 Daily
11:15 Mondays to Saturdays
12:30 Daily
18:30 Daily
From Corralejo, Fuerteventura:
8:45 Mondays to Saturdays
10:15 Daily
11:15 Daily
11:45 Daily
13:00 Daily
19:00 Daily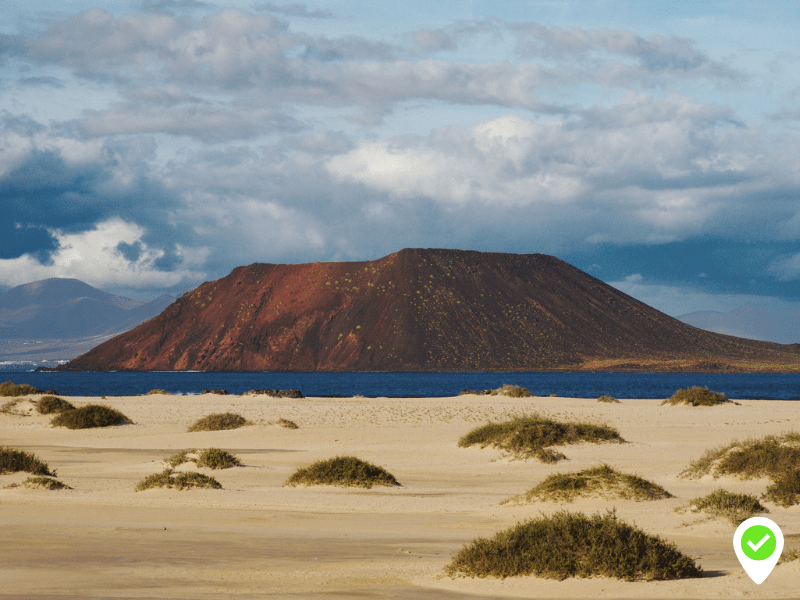 Lanzarote to Fuerteventura: What to do when you get there
To make the most out of your day in Fuerteventura, you can go on the Fuerteventura Grand Tour. This guided tour starts with picking up tourists at 9 AM, which should be more than enough time to arrive from Playa Blanca. You will then be taken to six of the most famous spots on the island. The famous Aloe Vera Museum of Tiscamanita, the Village of Pajara and the Natural Park of Fuerteventura are only some of the spots you'll see when you take the ferry Fuerteventura Lanzarote.
TravelON also offers the Sand Dunes Fuerteventura tour that comes with the ferry from Lanzarote to Fuerteventura, but on a glass-bottom boat. Once you get to Corralejo, you will ride a fully-airconditioned coach ready to take you to the town where you can go around for 1.5 hours. After that, you and your expert guide will head to the Natural Park of Fuerteventura. With the park's magical mixture of sand dunes and beaches, your trip will definitely be worth it. Feel free to ask your guide questions and trivia about the place.
So many people would love to visit even just one island of the Canaries. You now have the luxury to see two, so why not grab the chance? Go from Lanzarote to Fuerteventura with the help of TravelON World. We offer everything you need to have a fun and memorable trip, right at the tip of your fingers.




Get the latest deals
For the latest deals on the best things to do on your holiday sign up for our newsletter, don´t worry we hate getting junk mail too so we will only send you things that are relevant to your travels, can save you money and give you ideas on excursions in destinations all around the world.