Summertime is usually the peak season for tourists who want to enjoy the Lanzarote weather that's perfect for the beach. While it really is a good time to go to the island, Lanzarote holidays can actually be enjoyed the whole year round. With tons of activities to choose from, you can never go wrong with picking when to visit.
Read on as we discuss the best Lanzarote weather: your ultimate guide to help you plan your tours and activities.
Weather in Lanzarote Today: March to June
If you're on your way to spend your Lanzarote holidays and have no clue what do you yet, then you're looking in the right place. Today and the rest of the days of March, you can expect pretty warm Lanzarote weather at 20 to 24 degrees Celsius. The nights get a little bit chilly though, as the Lanzarote temperature drops to 15 degrees. We suggest you pack a light cardigan or sweater for evening activities.
The month of April gets a bit hotter, which is good news to those who are planning to bask under the sun. Nights are still chilly, but the days' temperature rises to about 25 degrees according to Lanzarote forecast. Do not be fooled though, as the sun can still give you pretty bad sunburns. Be sure to pack those sunblocks!
A lot of people love going during the months of May and June for the Lanzarote weather and its perfect combination of warm and cool with temps ranging from 22 to 26 degrees Celsius. Of course, swimsuits, shorts or anything comfortable to wear is recommended.
Lanzarote Attractions for March to June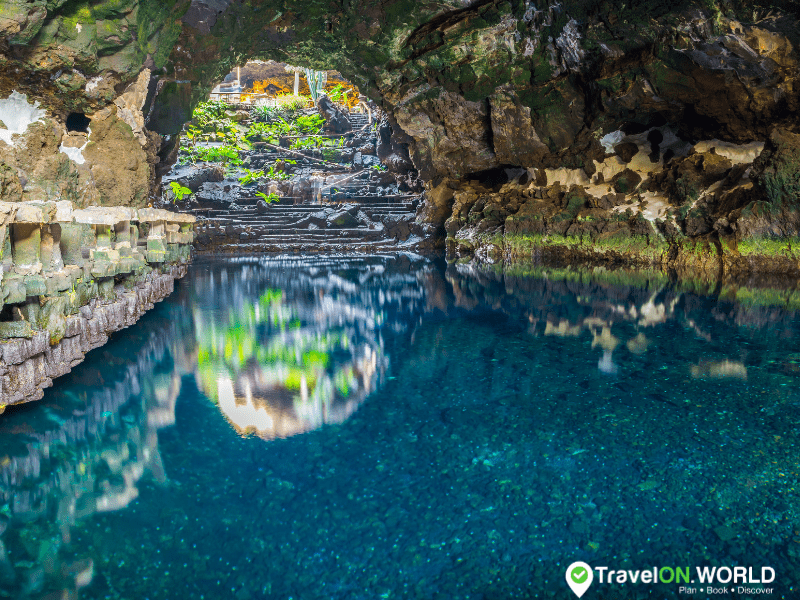 The daytime for March to April is perfect for activities to Sit and relax on a fully air-conditioned coach with an English speaking guide explore the island with the Lanzarote Grand Tour. See Los Hervideros and end the day in awe of the Jameos Del Aqua, visit the stunning pool, designed especially for the King of Spain by César Manrique himself.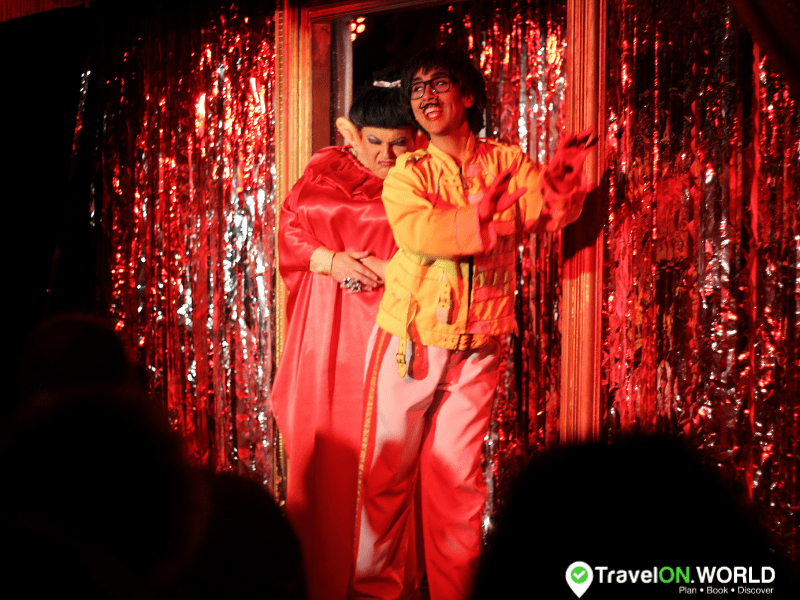 While in the much cooler evening, you could get warmed up and go dancing and enjoy the Lanzarote nightlife. You'll surely a blast with amazing talents and comedic antics from Music Hall Tavern Lanzarote.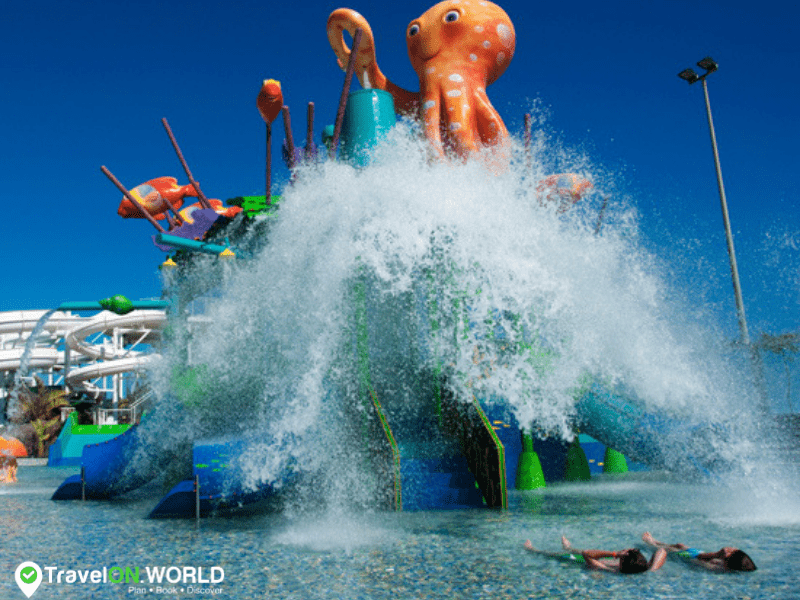 For May to June, Going to a Lanzarote waterpark like the Aqualava Lanzarote would be a lot of fun during these months. This Playa Blanca Waterpark has fun pools and slides like crazy rivers, lazy rivers, chill out zones, splash bucket and octopus wave pool.
Temperature in Lanzarote: A Warm July to November
Tourists often flock Lanzarote in the summertime. With students out for their summer breaks, families, groups of friends and even solo travellers prefer to come during the months of July and August. During these months, Lanzarote forecast shows the average high is at 28 to 29 degrees Celsius and drops to a cool 22 at night. The daylight lasts for 14 hours so be sure to plan for longer days.

September has an average high of 29 degrees but gets cooler at night at a low 10 degrees. If you want to experience the warmth without the flock of tourists, it's best to visit during this month. Although there's a very slight chance of rain, it most likely won't affect your plans for the day.

October gets a little cooler with the temperature in Lanzarote reaching a high of 27 degrees while nights get down to 19. November also gets cooler, down to 24 degrees during the day and 14 at night and daylight is also much shorter at 10 hours.


Things to do in Lanzarote: July to November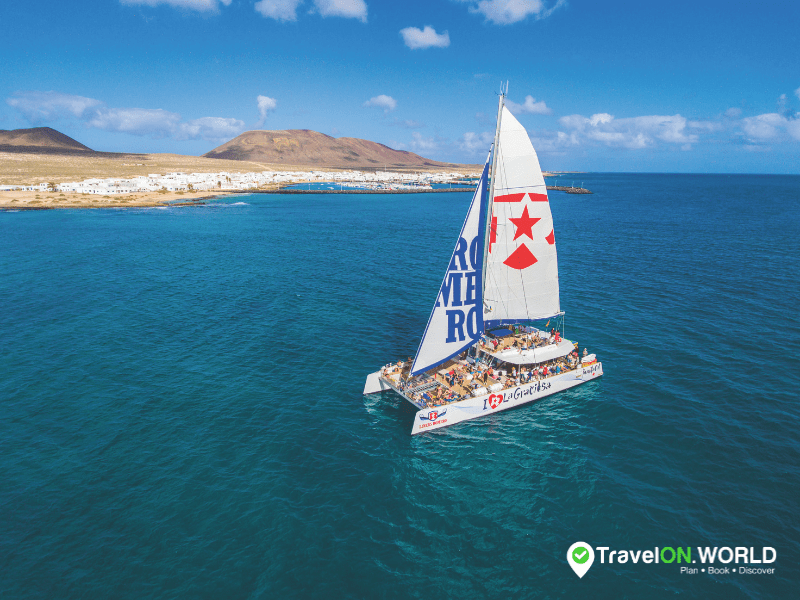 During July and August, the best activities are the ones spent outdoors, get that tan by the Lanzarote beach and sail by the sea! For starters, you could get on the La Graciosa Lanzarote Catamaran Tour. Here, you can enjoy the open bar and drink Mojitos as you sail away to the unspoilt island of La Graciosa. Be sure to book tickets though, because this sells out quickly. TravelOn World guarantees a secure and hassle-free booking process so it'll be easier for you to try this activity out.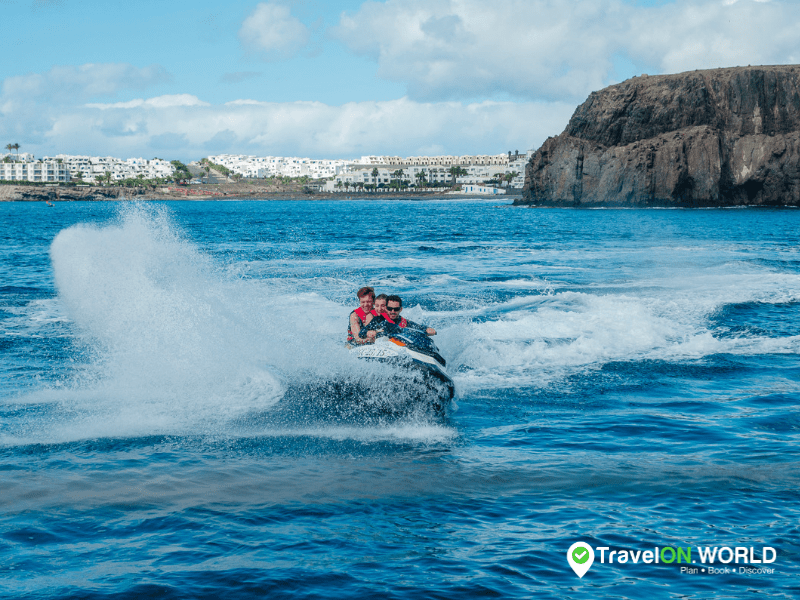 Going on the Catlanza Catarman that takes you to a hidden bay sounds like the perfect activity during these months. When you book with TravelOn World, you will be taken to the hidden bay where you'll see dolphins then move to Papagayo bay where you'll get to ride a jet ski, which is one of the best ways to spend your Lanzarote holidays.
Submerge at 30m underwater with the Submarine Safari Tour and see marine life swimming past and shipwrecks with swimming creatures.
Lanzarote Holidays: Rainy December to February
The months of December to February, also called the rainy season of Lanzarote, isn't your typical rainy season. When you look at the Lanzarote forecast, it shows that Lanzarote December weather is actually the wettest month of all if you are in the north of the island. The temperature in Lanzarote during this month ranges from 14 to 21 degrees. January is much more pleasant at 19 to 25 degrees, while February goes from 19 to 23 during the day and stays steady at 15 degrees at night.
If you're looking for more warmth, you should definitely chase that Playa Blanca weather. The place is known to have constant sunshine and its beaches are sheltered so you'll pretty much get less rainfall there. Ever imagine getting a tan in the winter? Playa Blanca weather makes it possible!
What to do in Lanzarote when it Rains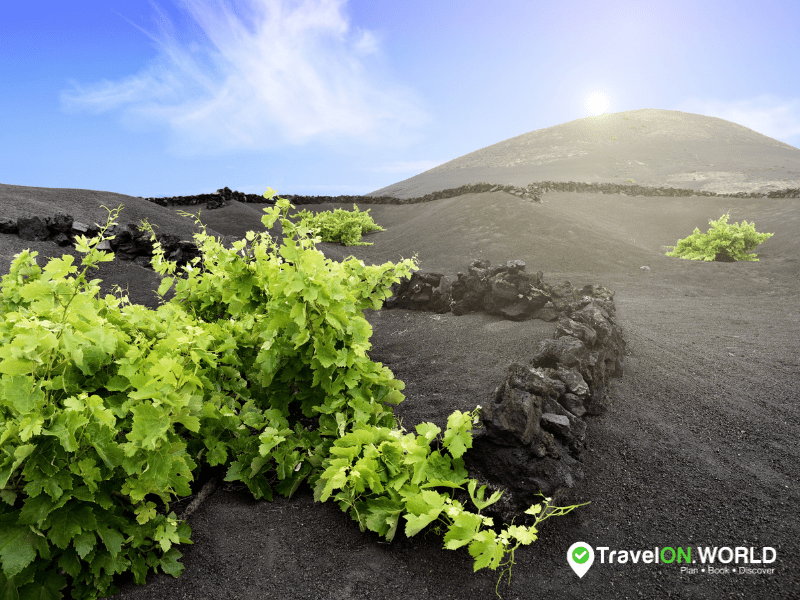 Now, if it does rain, what do you do? TravelOn World has plenty of rain-friendly activities that you can book. One of them is going on the South Tour where you get to see the most popular attractions in Lanzarote like the Timanfaya National Park and the La Geria. The best part is you get to see all this in the comfort of an air-conditioned coach.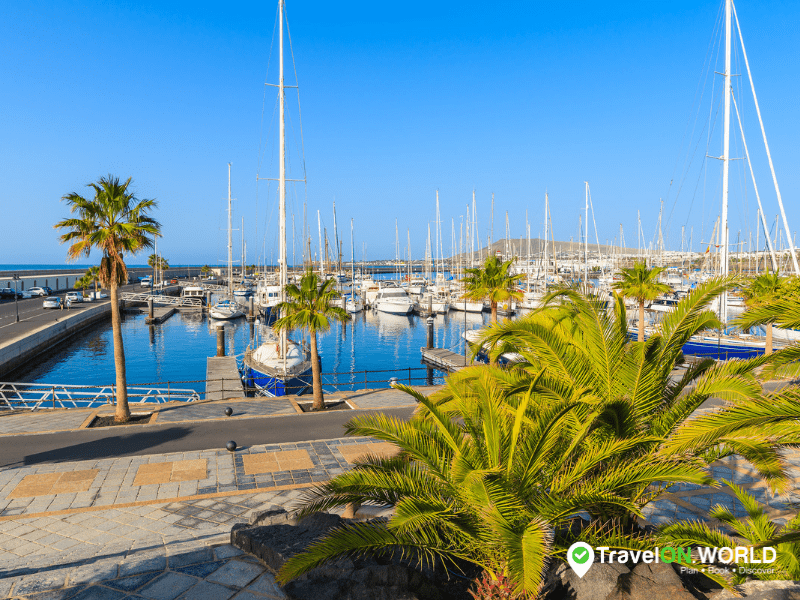 Go shopping and eat to your heart's content at the Market Marina in Lanzarote. End the night with family and enjoy entertainment from cowboys and cowgirls at the Rancho Texas Country Night.
Lanzarote weather is what draws most people to the island because it really is good the whole year. So now that you've read the pros and cons of each season, we hope we've made it easier for you to pick with Lanzarote weather: your ultimate guide. For whichever weather you prefer, you can book with TravelOn World for hassle-free booking with world-class customer service.

Get the latest deals
For the latest deals on the best things to do on your holiday sign up for our newsletter, don´t worry we hate getting junk mail too so we will only send you things that are relevant to your travels, can save you money and give you ideas on excursions in destinations all around the world.