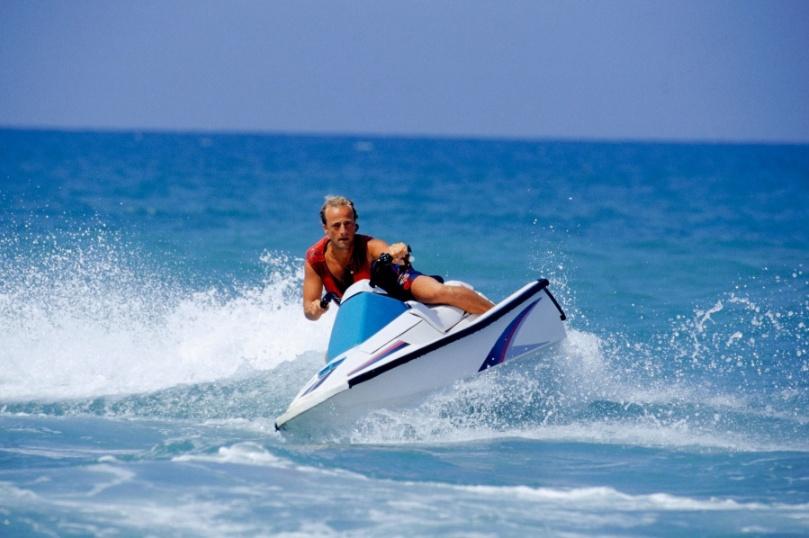 Tenerife is home to hundreds of activities. There's also a reason why it's the most visited island of the archipelago, as Tenerife excursions range from sea adventures to waterparks and even comes with a fun-packed nightlife. Home to UNESCO World Heritage sites and a reserve, each activity will give you a pretty sight for sure! So if you're looking to fill up your list of Tenerife things to do, then you came to the right place.
Check out Our List of Fun Tenerife Things to Do and be amazed at how much this beautiful island has to offer: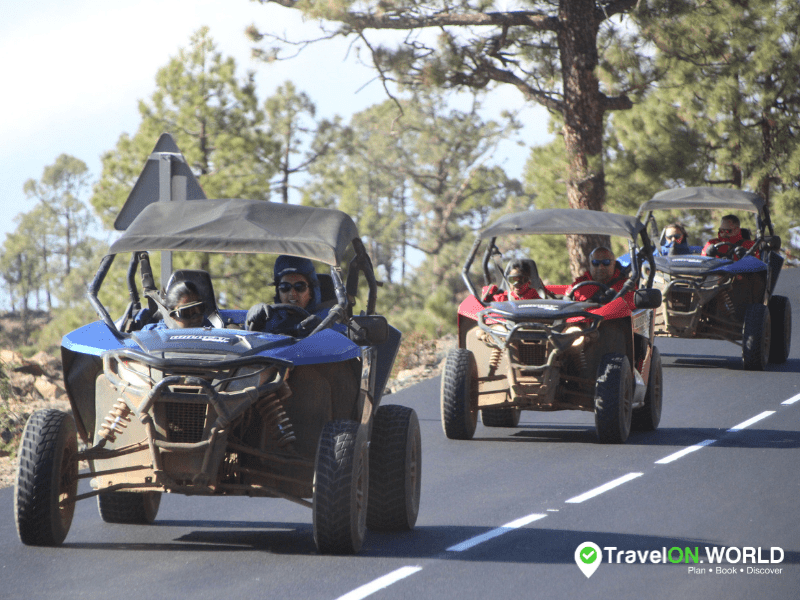 1. Teide National Park Buggy Rides
One of the most sought after Tenerife excursions, especially among the adventurous ones, is the Buggy Safari Tenerife. The thrill of driving for hours through rough roads, with front seat views of the Tenerife Sea makes it a worthwhile experience. TravelON lets you experience this hassle-free, taking care of you from the moment you book the tour.
You start with a hotel pick-up then a drop-off at Vilaflor where they keep the rides. After the instructions come the good part: you ascent through a picturesque pine forest for 40 minutes until you get to a plateau as high as 2200 meters. Here you can breathe in all the beauty Mount Teide has to offer before you get on the road again for some legit Spanish wine and tapas.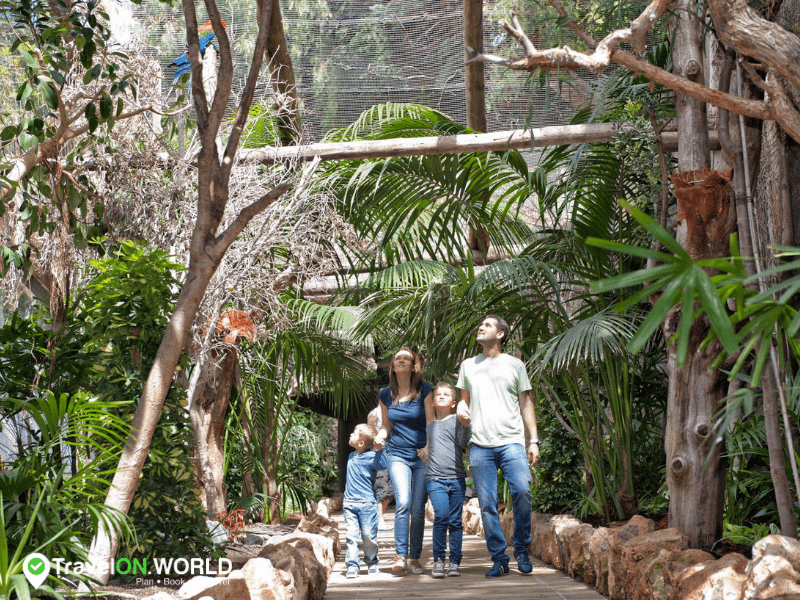 2. Visit a Tenerife Zoo
Another must-visit in the island is the Tenerife Zoo also known as Tenerife Jungle Park . The 75,000 square-meter park is home to more than 500 animals, along with a huge flora and fauna collection. A lot of visitors tend to skip Tenerife Jungle Park because they think its only for kids but there's a lot to see here for all ages. Aside from the rare primates like the Orangutans of Borneo and Sumatra, Gibbons and Lemurs, the Tenerife zoo also offers fun animal shows. When you're done with observing, you can get into the real action by riding a high-speed vehicle that lets you cross the jungle and drive for over 800 meters.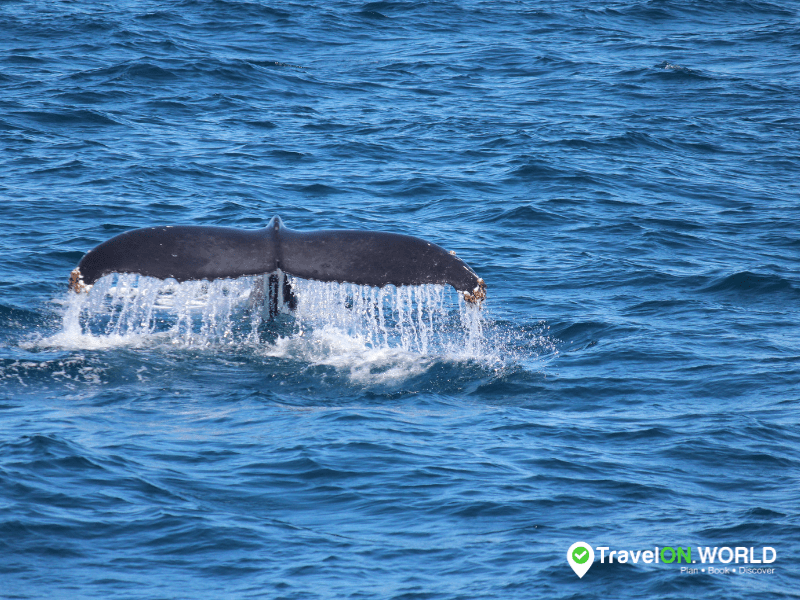 3. Go Tenerife Whale Watching
Another mainstay in visitors' Tenerife things to do list is going whale watching. Whale Watching Tenerife is a one of a kind activity that will take you on a 4.5-hour adventure. You will get to ride on the Royal Delfin Tenerife boat which features a glass bottom. You'll see pilot whales up close and the best part? You'll have the chance to swim with dolphins in Tenerife. The tour also includes lunch, drinks and a swim stop right in the middle of the Atlantic Ocean. When you book Whale Watching Tenerife with TravelON World, an e-ticket will be sent to you and that's all you need. We will take care of the rest, from pick-up to drop-off everything will be arranged for you.
Other excursions in the Tenerife sea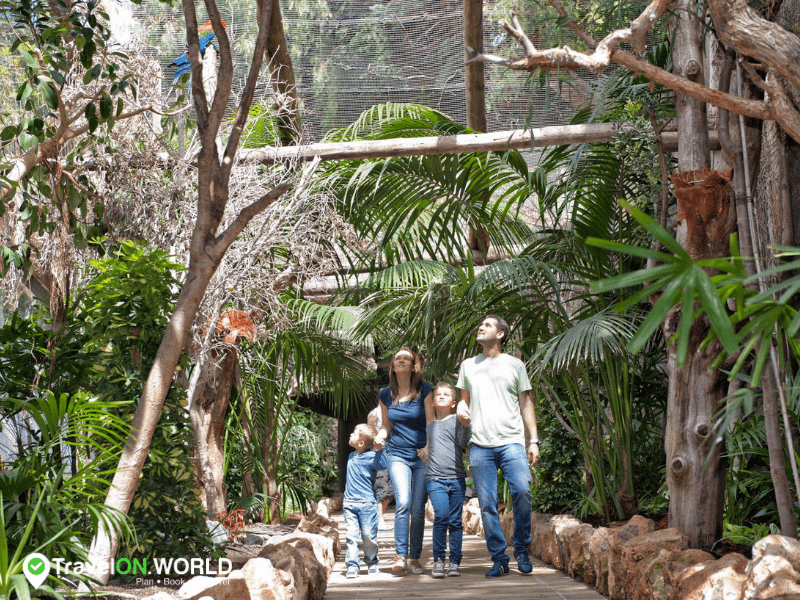 Tenerife is known for its beaches and water activities. If you're an adrenaline junkie, you can go on the Jetski Safari Los Gigantes Tour. Get the chance to drive your own jetski as you breeze through the Tenerife sea, seeing beautiful cliffs and amazing views firsthand. Los Gigantes is known for its super clear and warm waters, with visibility that's 30 meters deep. A swim stop is part of the tour right after the jetski ride. There's also a Sea-Do scooter that lets you dive underwater easily and you can even document everything because a GoPro Hero 5 will be provided.
For adults, Party on your heart's content with the Boat Party Tenerife and enjoy pulsating parties out in the sea. Meet new friends and party goers, dance to music and an unforgettable party led by the top UK resident DJs!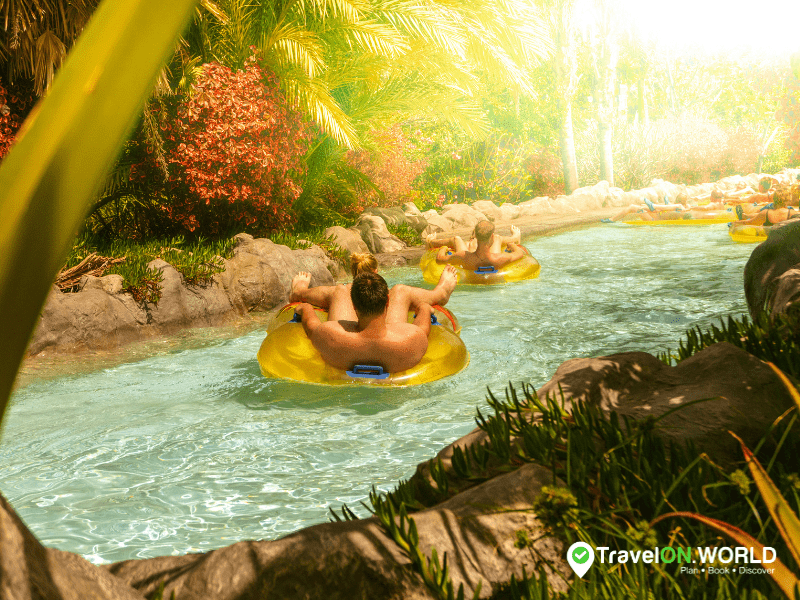 4. Experience the Tenerife Water Park
Going to a Tenerife Water Park is a common activity for the island's visitors. You can go to Siam Water park with a bonus of visiting the Loro Park, recognized as no. 1 water park in the world and no. 1 zoological park in Europe respectively. TravelON offers Siam Park Loro Parque Twin Tickets that lets you enjoy both parks with just one booking. Siam Water Park offers a wide variety of rides and even pools for relaxation. Some of the most popular ones are the Palace of Waves, the Volcano, the Tower of Power and the Mai Thai River
The Loro Park allows you to see over 350 species of parrots and more than 200 penguins. If that doesn't get you excited enough, the park also features a 3D version of the film Rio, a Loro Park exclusive. When you book with TravelON World, you also get to skip the line with fast track tickets included!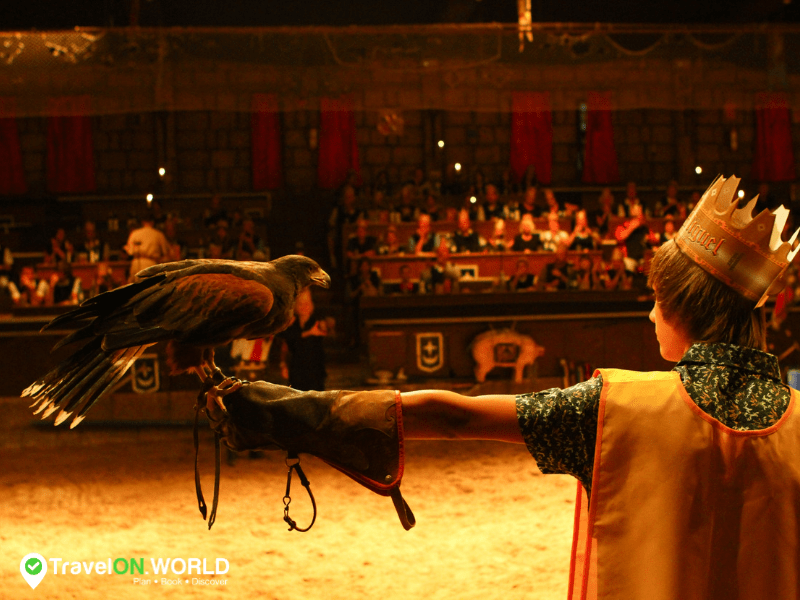 5. Enjoy the Tenerife Nightlife
Another option would be to watch the Medieval Night Tenerife as you travel back in time and dine like a king in the San Miguel Castle. Immerse yourself with complete with horses, jousts, characters clad in centuries old attires. TravelON World offers packages to both shows if you want your Tenerife Night Life to be pre-arranged and hassle-free.
The Tenerife Nightlife is what keeps the island going during the night. After water and land activities, you can change the pace at the Music Hall Tavern. Here you will spend the whole evening laughing because it's the number one comedy drag show on Canary Island. With over 20 years of shows, these comedians will definitely give you an unforgettable night. You'll even have the chance to sing along with the cast. Definitely a karaoke night upgrade! This includes a three-course meal and a children's menu, perfect for the whole family.
And that is the end Our List of Fun Tenerife Things to Do. There's nothing we want more than for you to have fun on your Tenerife visit, which is why we prepared this for you. TravelON World has a secure check-out system that gives you peace of mind when you book all your Tenerife excursions. Everything will be ready for you, all you have to do is have fun!

Get the latest deals
For the latest deals on the best things to do on your holiday sign up for our newsletter, don´t worry we hate getting junk mail too so we will only send you things that are relevant to your travels, can save you money and give you ideas on excursions in destinations all around the world.