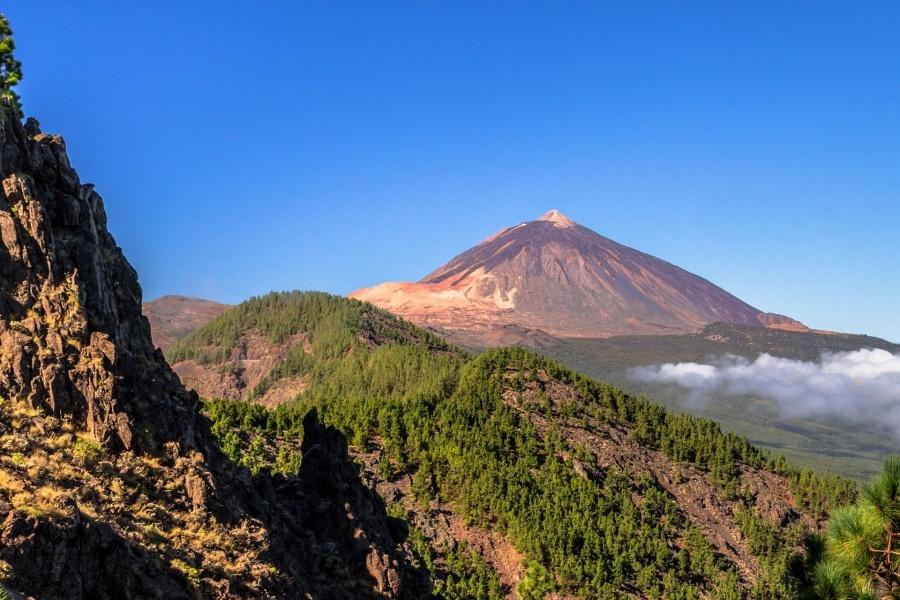 Your trip to Tenerife will not be complete without a visit to Teide National Park, Canary Islands' biggest park. Part of the UNESCO World Heritage List, and home to the third-tallest volcanic structure in the world, this park is a sight to behold. With over 18,000 hectares, there is so much to do here and planning one Mount Teide Excursion or more will be a breeze!
In this Teide National Park
Activities and Tips article, we take a look at some of the best activities, and how to make your visit to Teide National Park as smooth as possible: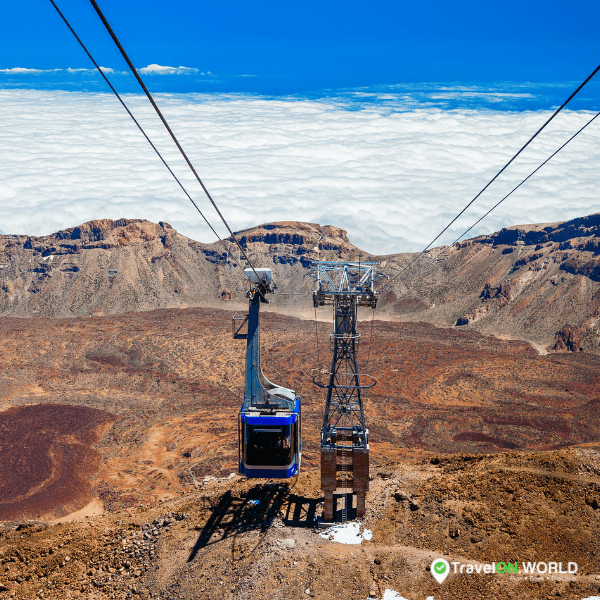 Mount Teide Cable Car
With breathtaking cliffs, spectacular rock formations, and volcanos that will get you in awe, going around Teide National Park is definitely a treat. Although there are lots of ways to go around, taking the Mount Teide Cable Car is one of the best and most popular ways to do it.
During the tour, the Mount Teide cable car will take you to the summit of Mount Teide where you will see multiple sites like Mirador de la Rambleta, Ucanca Valley and Siete Canadas.
To experience the car in Mount Teide you can book a guided tour or just get fast past tickets to avoid the long lines.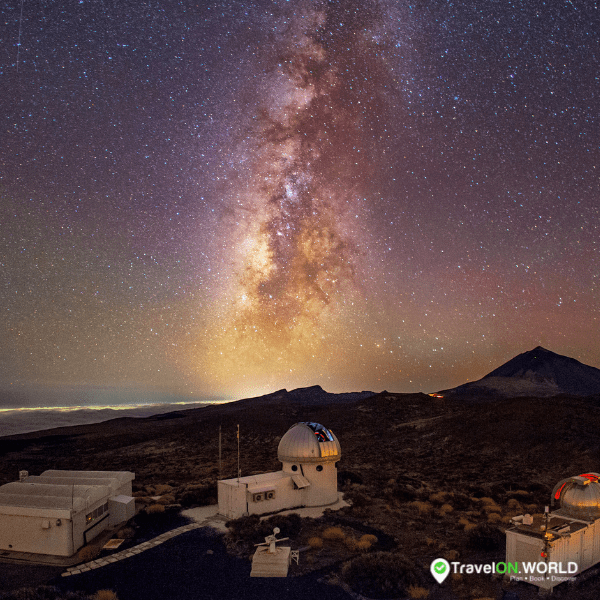 Mount Teide Stargazing
Although most people visit Mount Teide during the daytime, the park also has something to offer at night. Teide Stargazing is probably one of the most surreal experiences you could have in Tenerife. From the Tenerife Observatory, you'll be able to see the galaxy and even the many moons of Jupiter and the rings of Saturn if you're lucky. The volcano's sky is called a starlight destination, definitely making your Teide stargazing worthwhile.
When you book Mount Teide and Tenerife tours with Travelon World, it will begin at one the Canary Islands Astronomical Observatory. Then when you get to the Tenerife Observatory, you'll play around with solar telescopes making it a legit astronomical experience!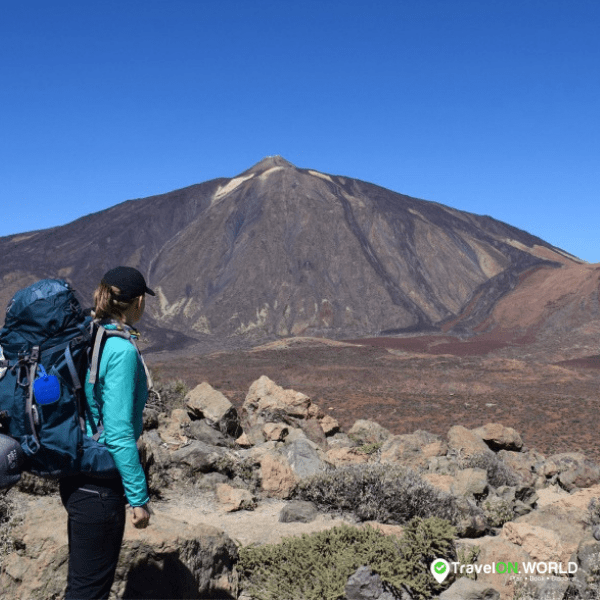 Hiking Tiede
Because of the size of Teide National Park, hiking has been really popular here. If you have the whole day, you might want to go on the hiking Tenerife tour. This tour lets you hike and see lots of craters, lava rivers and even the popular rock formation called Los Roques de Garcia.
If you would like to go and see Mount Teide with the comfort of a bus and tour guide, you have the option of a full day Teide Grand Tour, but don't want to use up the whole day, you can still go on the Teide Tenerife Tour that will only take half the day. Although this is much shorter, you'll still have the chance to see Volcano Teide, which is the most important part of the tour.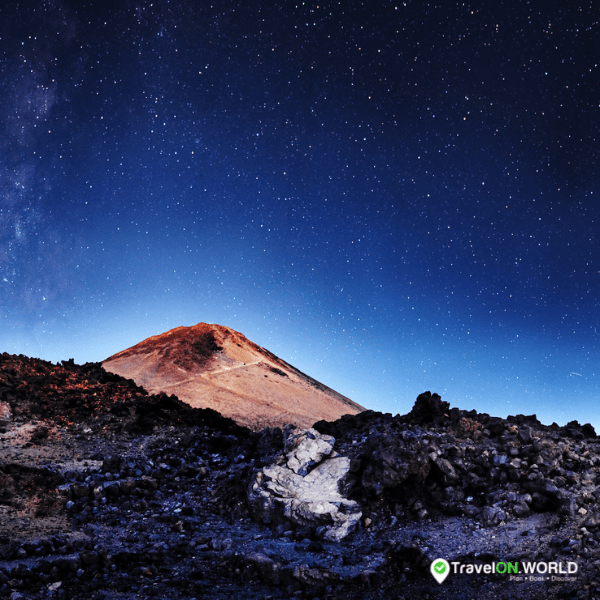 Mount Teide Excursion Tips
Buy Teide Tickets Ahead of Time
For whatever Mount Teide Excursion you're planning, it's best to purchase Teide tickets ahead of time. They can be purchased online and it'll be one less item on your to-do list. Booking with TravelOn World gives you a safe and secure way of booking and a team of Tenerife experts to assure your tours and Tenerife activities go smoothly.
Research Before Going
It would be a shame to go on Mount Teide excursions without knowing where to go or what the place is about. If you don't have the patience to research on all that, then it's best to book Mount Teide and Tenerife Tours so professionals can guide you where to go and make your trip as hassle-free as possible. We suggest the best tour for this is the Tiede Tenerife Grand Tour. Another bonus is having English-speaking guides that have a wide knowledge of the history and heritage of Tenerife.
We hope this Teide National Park: Activities and Tips article has given you an idea on how to plan your Tenerife excursions. The Island of Tenerife is full of activities that the whole family will enjoy, and it doesn't have to be limited to the beach! When you plan your trip, do keep these activities and tips in mind and you will enjoy your vacation for sure.

Get the latest deals
For the latest deals on the best things to do on your holiday sign up for our newsletter, don´t worry we hate getting junk mail too so we will only send you things that are relevant to your travels, can save you money and give you ideas on excursions in destinations all around the world.