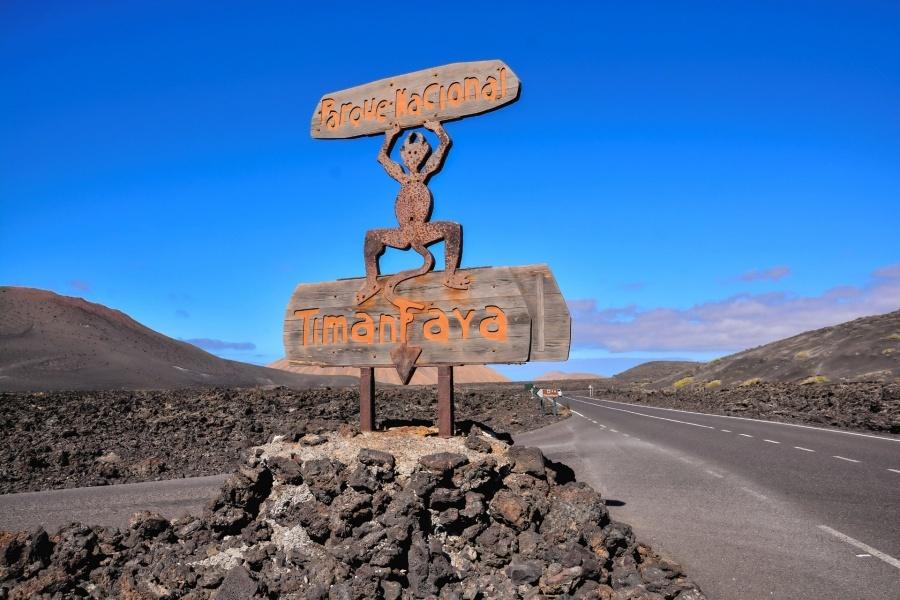 Looking for the Best Things to do in Lanzarote?
If you're looking for what to do in Lanzarote, then you definitely need to have the Timanfaya National Park at the top of your list. The park is huge, covering a quarter of Lanzarote. History shows that the park, locally known as Parque Nacional de Timanfaya, was formed by more than 100 Lanzarote volcano eruptions that went on continuously for more than six years.
Well, that mess created a beauty. All this happened almost 300 years ago yet everything remains beautiful and untouched. What makes this UNESCO Site so unique is it could pass as Mars on Earth if not for the clear blue skies hanging above it. This is because of continuous volcanic activities that produce a sea of lava, forming unusual shapes and landscapes that make for a perfect out of this world photo. Now that you know the park's history, we're pretty sure it's now in your list of Lanzarote excursions. So as you read on, let this article be Your Guide to Timanfaya National Park as we talk about the must-experience activities and must-see spots in the park.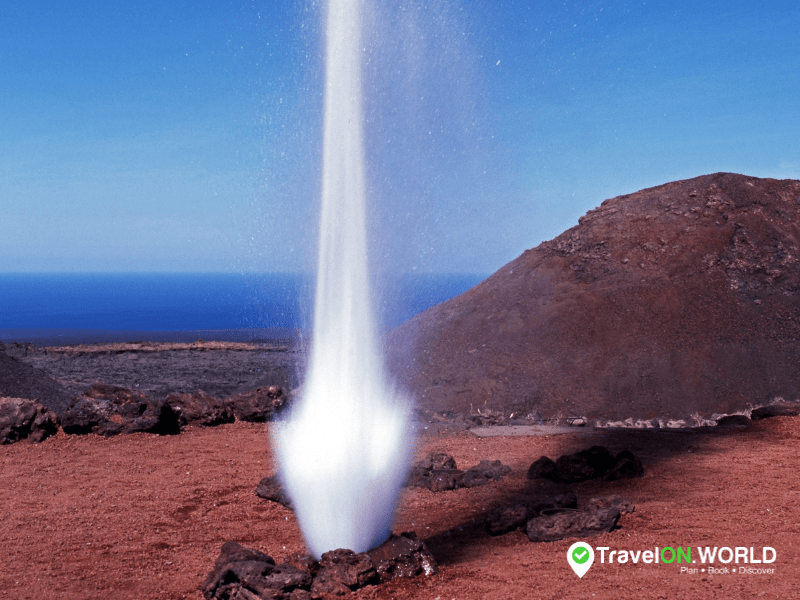 Experience the Fire Mountain Magic
When planning your Lanzarote excursions, one of the spots you shouldn't miss in Timanfaya National park is the Fire Mountain or what locals call the Montanas del Fuego. What makes this Lanzarote volcano special is that it lets visitors experience its geothermal activities. At a depth of 13 meters, the temperature has been recorded to rise up to 610 degrees celsius, and even up to 277 degrees at just 10 centimetres. What's interesting about this is that it has been dormant for decades yet there's still some geothermal activity underground. Visitors are able to view demonstrations of just how hot it gets: a straw is dropped into a shallow pit which ignites automatically and cold water is poured into a hole and steam gushes out as soon as it hits the ground, looking like a fireworks show.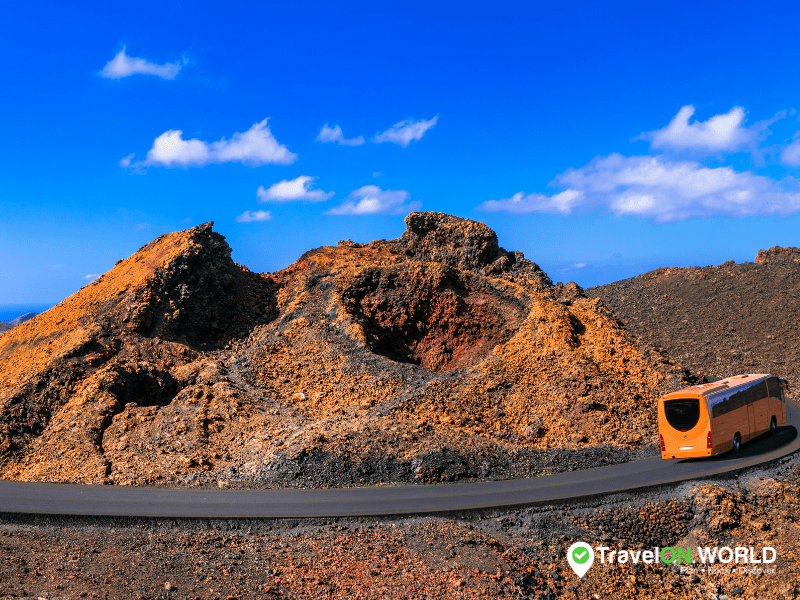 There is no public transportation going to the Timanfaya National Park. So to enjoy this, we suggest you go on the Lanzarote Grand tour. When you book with TravelOn World, you will be picked up from your hotel in an airconditioned coach. Take you to an enchanting Luna Tour and throughout the day, you will be taken through the must-see places of Lanzarote and Timanfaya National Park, with an expert English-speaking guide of course.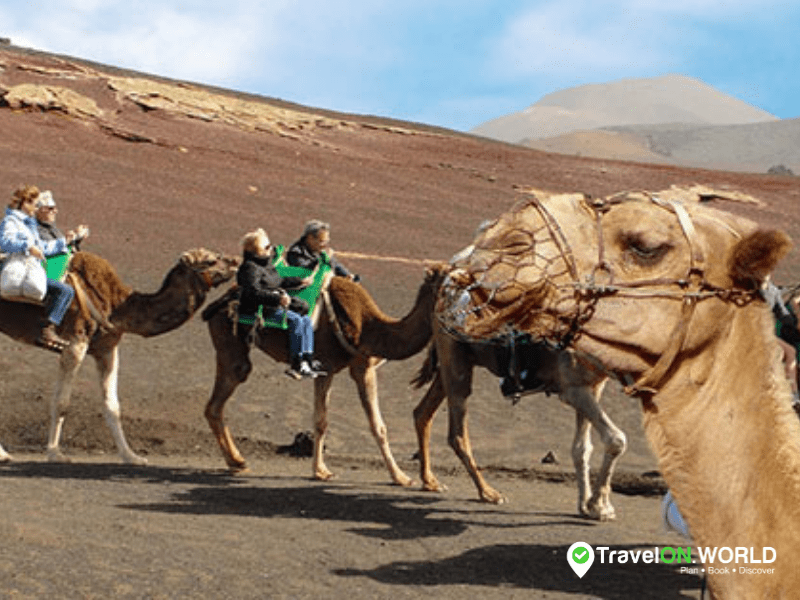 The Famous Camel Ride in Lanzarote
When you go on tours such as the South tour Lanzarote, you will find yourself drawn to the Echadero de los Camellos inside the Timanfaya National Park. The locals have been receiving visitors since the 19the century and the camel rides have been a tradition. This is one of the highlights of Lanzarote excursions and you would be disappointed to miss it.
From the station, the camel will take you around the park up until the peak of the Lanzarote volcano. This exotic way of transportation adds to the unforgettable experience. The whole camel ride takes about 20 minutes. Do take note that this is an optional part of tours like the South tour Lanzarote and you would have to pay an additional 12 Euros. But it's actually quite a small price to pay for a once in a lifetime encounter.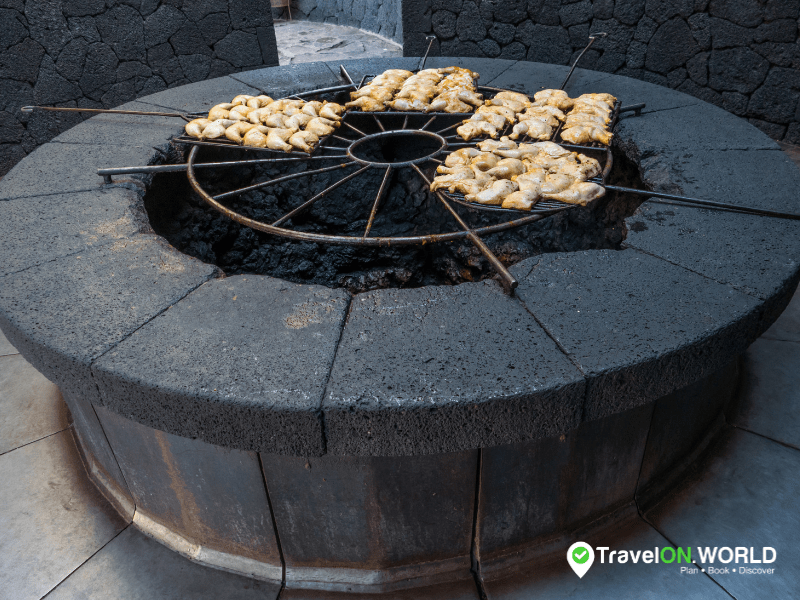 Timanfaya Lanzarote Gastronomical Experience
Another unique experience that Timanfaya National Park offers is getting to dine at the El Diablo restaurant. It's circular glass walls that overlook the park was designed by artist Cesar Manrique and is located at the Islote de Hilario, the tallest of the fire mountains. What's unique about this restaurant, you ask? They grill their food via geothermal heat. Yes, they grill their food over a pit that reaches into the ground. Take the one with nature saying to a whole new level with your kebabs grilled through the earth's heat, now that's one of a kind! Although dining here isn't part of tour packages like the Short South Tour Lanzarote, it's still worth spending a little extra for that local Canarian food experience.
Tips to enjoy your Adventure in Timanfaya Lanzarote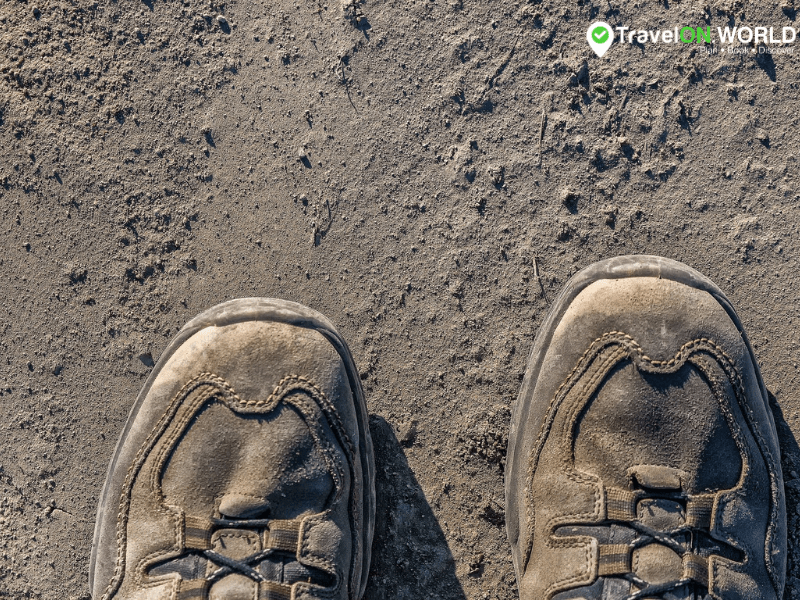 What to wear in Timanfaya
Be sure to bring enough water, sunscreen and be in you proper gear. Going in your ankle-high hiking shoes is highly recommended because you wouldn't want to be stepping on volcanic rocks or getting them inside your shoes. It would also be much easier if you travel light, as light as leaving your tripod behind. The walks will be extra tiring if you have all that extra weight on you.
Which side of Timanfaya bus to sit
The whole park is picturesque so it really shouldn't matter which side of the bus you sit on. Normally, everyone stands to see both sides and the road is winding so chances are, you'll get to take pictures of both sides. But if you're into panoramas, we suggest you sit at the opposite side of the driver. You'll be able to get more interesting shots, especially when you reach the higher spots.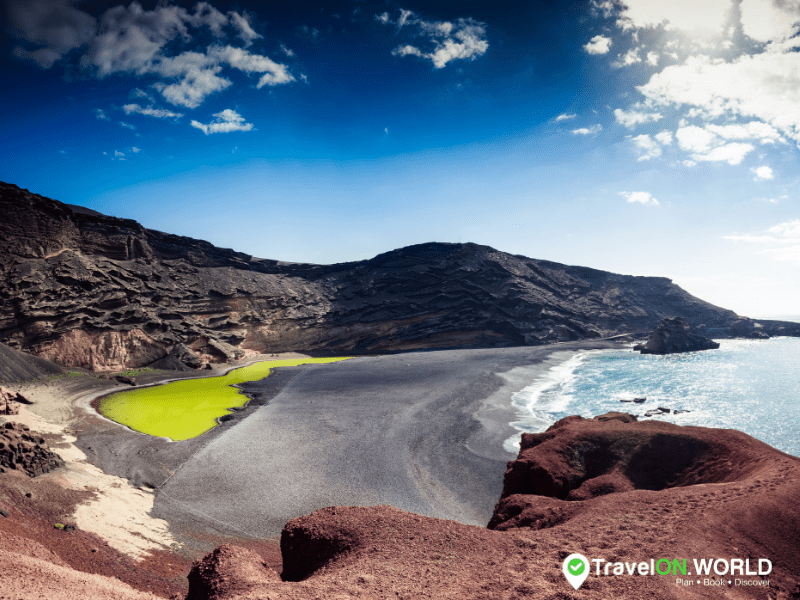 If you didn't know what to do in Lanzarote, we hope Your Guide to Timanfaya National Park has helped you! If you want to make your visit hassle-free, TravelOn World has a team of experts on Lanzarote excursions ready to assist you. Whether you want to book the Short South Tour Lanzarote or the Lanzarote Grand Tour, simply go to our website and select the activity that you want. TravelOn World offers a secure checkout system so once the booking is confirmed, you can just relax and we'll take care of the rest for you. All you have to do is wait at the doorstep of your hotel!

Get the latest deals
For the latest deals on the best things to do on your holiday sign up for our newsletter, don´t worry we hate getting junk mail too so we will only send you things that are relevant to your travels, can save you money and give you ideas on excursions in destinations all around the world.