Lanzarote
Fuerteventura
To see available dates and times try our fast ferry search and booking, three simple steps and your are ready!
Search for ferry trip
Please select if you like to travel with a car or no car.
I HAVE NO CAR
passenger only ferry
Search for ferry trip
BEST PRICES - OFFICIAL TICKETS!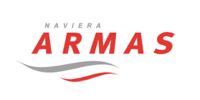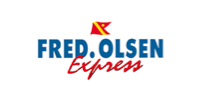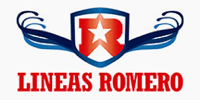 Book Direct Tickets Go And Return Any Time You Want
Instant Confirmation E-ticket No Need To Print
Lanzarote to Fuerteventura and La Graciosa
Not one, not two but three islands are here for you to visit as going between them on the Lanzarote ferry service is super simple.
Whatever island you want to see the ferry Lanzarote Fuerteventura and Graciosa has all the ways to make you're exploring easy and accessible.
Fuerteventura from Lanzarote
Fuerteventura is one of the most popular places to visit on a Lanzarote ferry and there are many ferry services in Lanzarote that offer crossings. Here at TravelOn World, we have found the best value for money and easiest as it also offers a pick up from at or near your accommodation. This is ideal for people staying in Puerto Del Carmen that just want to see Fuerteventura and get the Lanzarote Fuerteventura ferry that leaves from Playa Blanca which can be difficult to get to without a car.
This crossing takes around 40 mins, it does not have any cars on this Lanzarote ferry and if you have car hire remember in the terms it does state that you cannot leave the island.
SEE TIMETABLE ABOVE
La Graciosa Ferry
Situated in the North the Lanzarote Graciosa ferry departs from Orzola and takes around 20 mins. Again with TravelOn we have the best value for money and the best way to get from Lanzarote to La Graciosa as this option also includes a bus pick from at or close to your accommodation so if you haven't got a car to drive to the north of the island not to worry we will pick you up.
SEE TIMETABLE ABOVE
Car ferry Lanzarote
There are big industrial Lanzarote ferry services that take cars, these are great but be aware that if you do hire a car it is stated in the terms and conditions that you shouldn't leave the island so it is at your own risk. With our options, you get to go at your leisure and if you want to see some more of the island of Fuerteventura then take a tour like the Lanzarote Fuerteventura island tour.
Whichever Lanzarote ferry service you chose we hope you enjoy seeing the islands and have lots of fun and photos to post on your walls to show friends, family and followers. Lanzarote Fuerteventura ferry services and La Graciosa ferry services all have lines at the ticket offices so to avoid this and save time get a ticket in advance today.